Nous Home's Space Coordinator System for Walk-In + Reach-In Closets
Home is not just a simple vocabulary that describes a building. It is where life dwells and gets illustrated. Not a single space in home is without its function or purpose. Noble Home's custom closet system help our client bring their ideal home into life - enhancing the aesthetics and efficiency of their closet space.
Nous Home's Space Coordinator System is consisted of sturdy aluminum posts and wings that support shelves, which can be customized based on the client's space and needs. The number and height of shelves and drawers can be adjusted with the unique mechanism of our aluminum posts and wings.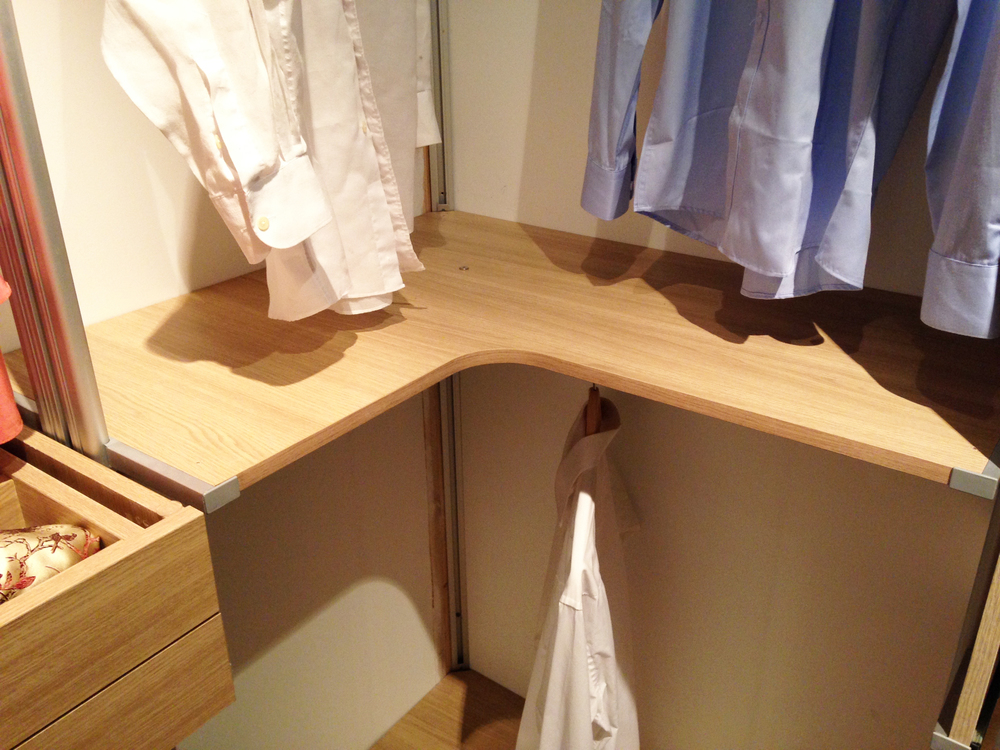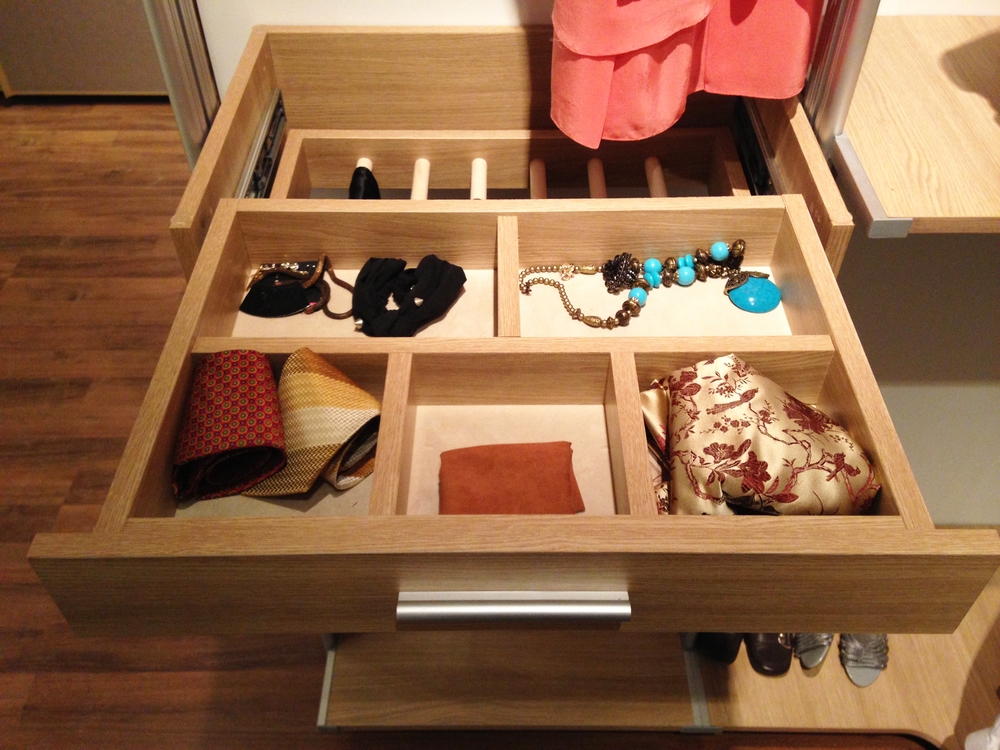 Features other than standard shelves can be added according to our client's needs, such as drawers, tie hanger, pull-out mirror, accessory organizer and pants hanger.